I AM CEO PODCAST
IAM1170- Founder Helps Leaders Transform Their Work Environments
Podcast Interview with Brenda Batista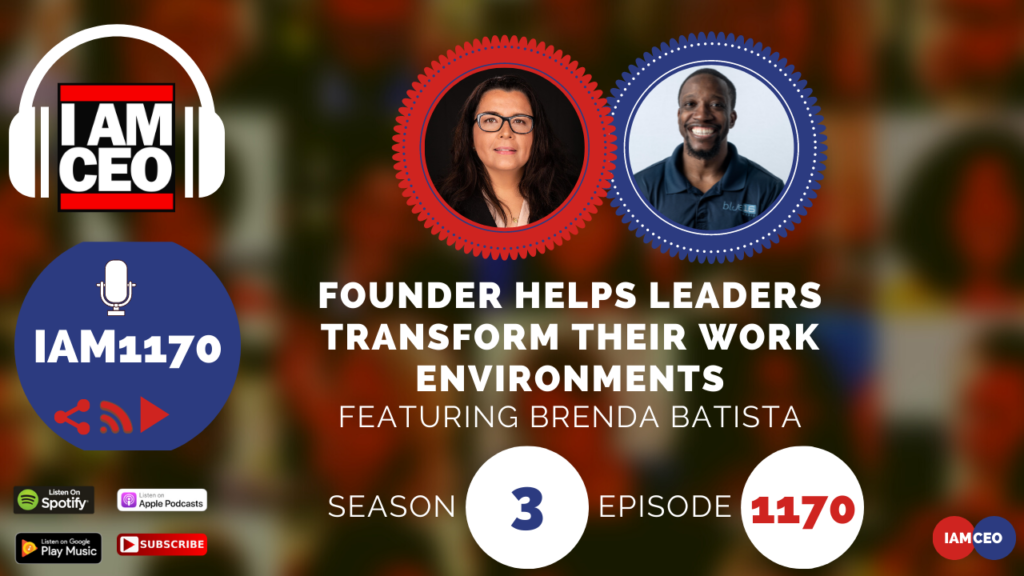 Brenda Batista is the Founder of Inspiring Company Culture where she helps leaders transform their work environments to be places where everyone is heard, valued, and appreciated. Brenda is an expert in establishing high-performing teams and helping business leaders eliminate the bottlenecks that are limiting their growth.
For the past 25 years, Brenda has focused on performance improvement and how the power of teams helps sustain business results. She helps teams engage and align with desired business outcomes through coaching and consulting engagements.
Brenda holds a Bachelor of Science in Industrial Systems Engineering, a Masters in Health Administration, and a Juris Doctorate.
CEO Hack: Scheduling deep thought moments and blocking off everything else
CEO Nugget: (i) Don't try to do everything at once (ii) Prioritize the one thing leading to your growth
CEO Defined: Being a liberating leader
Website: http://inspiringcompanyculture.com/
https://inspiringcompanyculture.fixthisnext.com/
---
Check out one of our favorite CEO Hack's Audible. Get your free audiobook and check out more of our favorite CEO Hacks HERE