Healthy CEO
I AM CEO PODCAST
IAM1454 – Coach Helps Small Businesses Grow Profitable Fitness Businesses
Special Throwback Episode - Podcast Interview with Nicole Spencer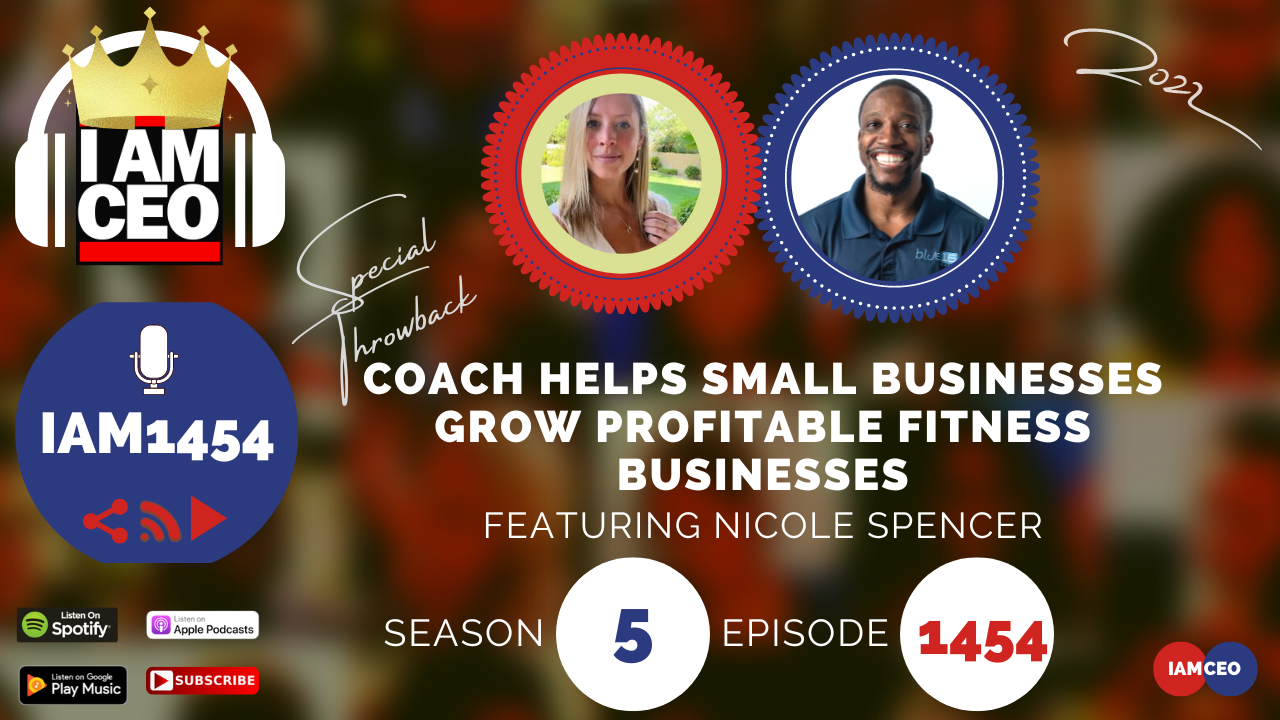 Nicole Spencer is a former fitness studio owner turned small business coach who helps entrepreneurs from the US to the UK to Australia grow profitable fitness businesses. Her company, Authentic Conversion, provides two avenues for magnetic client attraction and abundant conversion. She also runs Asheville Crypto Consulting, a company designed to educate people and help those who wish to turn 3 or 4 figures into 5 or 6 figures passively in the next 3 years do so with the support and as safely as possible. Her primary interests lie in the positive global impact of cryptocurrency from a humanitarian perspective plus mining and trading aspects.
CEO Story: Started opening her own gym which was a boot camp in South East Georgia, determined to transform that community. And it was very successful. Then moved into business coaching and consulting for fitness entrepreneurs and traveled around the world. She further focused on marketing, and how to attract the ideal clients that you are to serve.
Business Service: Serving all levels. Subscription program – Writing very powerful, emotionally driven, connective content for her clients. And they will also have a newsletter and other content. Coaching program – marketing focused.
Secret Sauce: Deep desire to create transformation for her clients and operate in the name of service.
CEO Hack: Have a coach or a mentor / Focus on constant personal growth / 

Mentorbox

CEO Nugget: Mentorship / Have a really strong why
CEO Defined: Freedom / Trading certainty for uncertainty in the name of freedom / Having an impact.
Website: http://authenticconversion.lpages.co/ac-info
Facebook: https://www.facebook.com/nicole.s.spencer.7
Instagram: http://instagram.com/nicole.authentic.conversion
Book in a breakthrough session with Nicole at https://authenticconversion.lpages.co/5-step-formula-schedule/
Episode Link: https://iamceo.co/2018/11/02/iam099-coach-helps-small-businesses-grow-profitable-fitness-businesses/
---
Check out one of our favorite CEO Hack's Audible. Get your free audiobook and check out more of our favorite CEO Hacks HERE