Healthy CEO
I AM CEO PODCAST
IAM1578 – Dietitian Nutritionist and Founder Passionate About Encouraging Wellness Through Knowledge
Special Throwback Episode - Podcast Interview with Jessica Bippen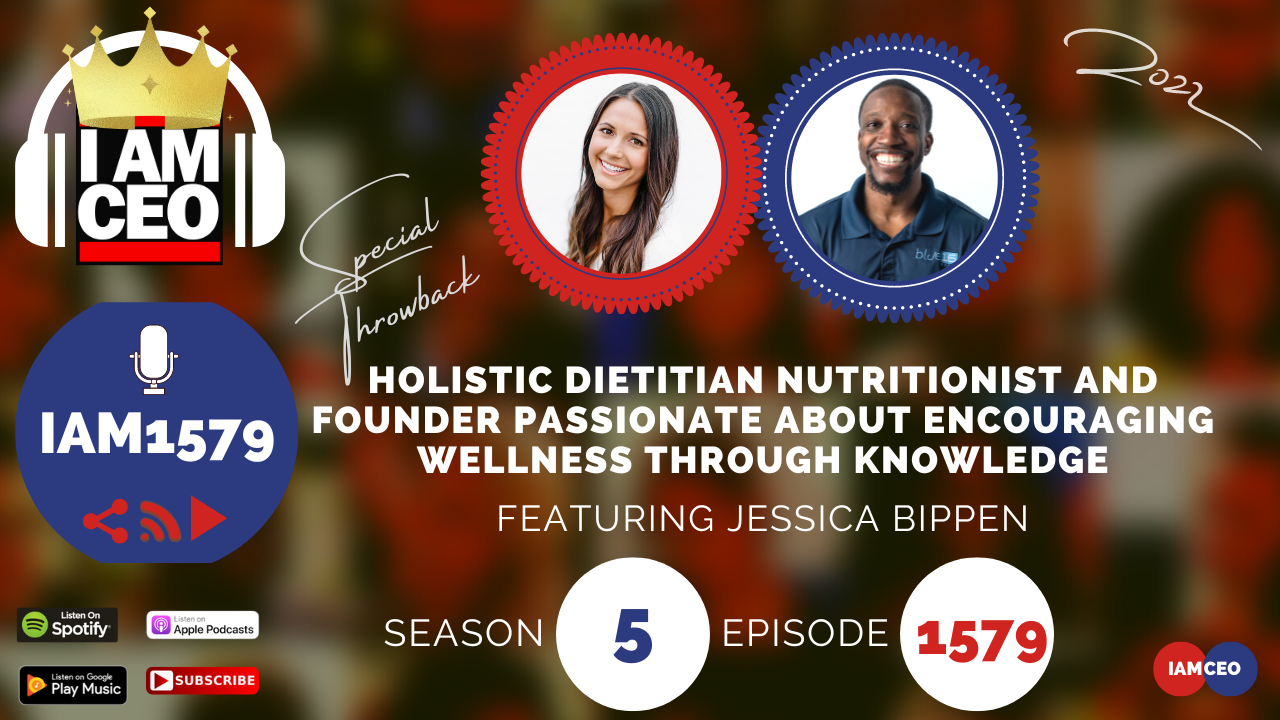 Jessica is a registered dietitian and passionate-wellness-encourager who believes in a forever approach to living well. She is the founder and CEO of Nourished by Nutrition, her nutrition coaching business and wellness website. She helps others uncover there forever wellness by sharing her knowledge of whole food, plant-centric, flexible lifestyle and helping guide them on valuing the journey of their life.
CEO Story: Started out as a blog back when Jessica was in her undergrad school. As a way to share her recipes and connect with others. During her internship, she studied an in-depth approach to Nutrition and the protocols and diseases and food interaction but there was a big disconnect between what she was learning and the definition of health and wellness. Her goal was to focus on a whole person approach to wellness by focusing on individualized nutrition which helps create a lifestyle that is sustainable.
Business Service: 3 or 6-month nutrition coaching package.
Secret Sauce: Wellness is a lifestyle – a whole person approach to wellness.
CEO Hack: My morning routine of a me-time.
CEO Nugget: Perfection doesn't exist, done is better than perfect.
CEO Defined: Following my dreams, lighting my passion, and making a living out of it.
Website: www.nourishedbynutrition.com
Instagram: nourishedbynutrition
Facebook: nourishedbynutrition
Twitter: nourishedbynutr
Pinterest: nourishedbynutr
Episode Link: https://iamceo.co/2019/01/07/iam147-holistic-dietitian-nutritionist-and-founder-passionate-about-encouraging-wellness-through-knowledge/