I AM CEO PODCAST
IAM1514- Coach Helps Sales Marketers Create Repeatable Patterns of Success
Podcast Interview with Ryan Dohrn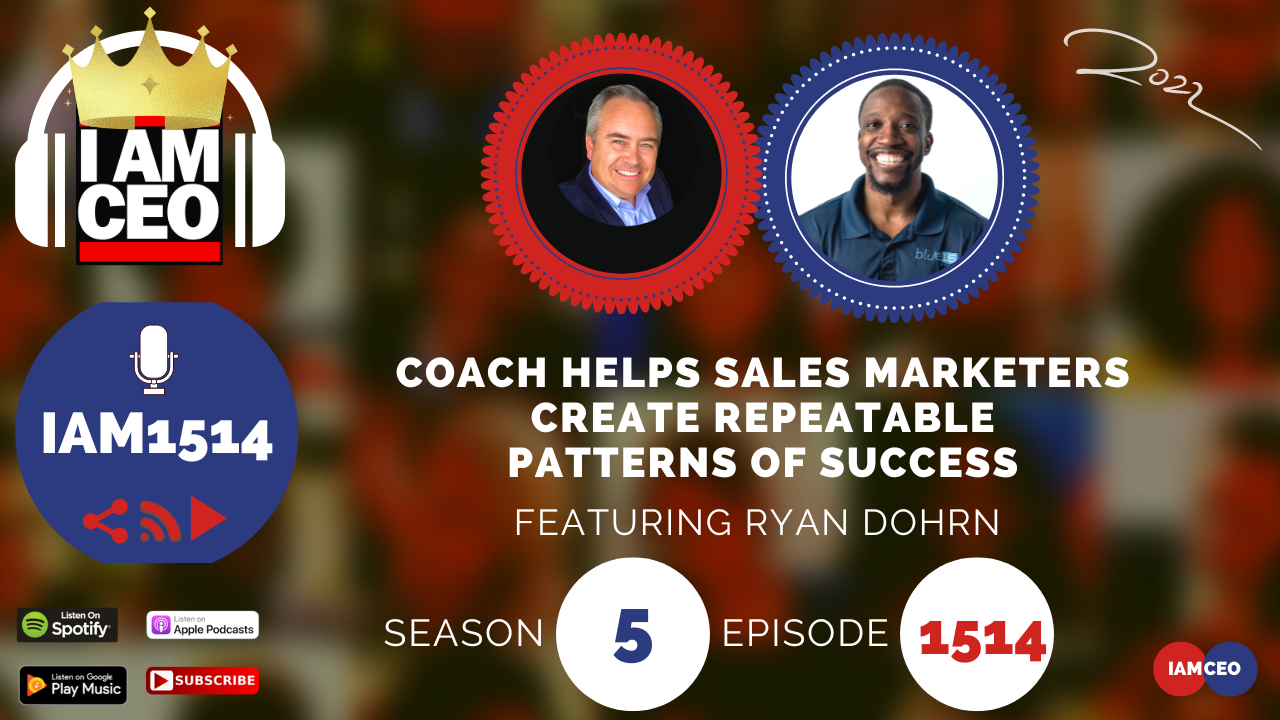 Ryan Dohrn is a 30-year global sales and marketing advisor to over 200 companies in 15 industries. He holds a Psychology of Leadership Certification from Cornell, has trained over 30,000 salespeople and has been featured in USA Today, on CNN and, on Forbes.com. Ryan is a multiple best-selling business book author, Emmy winner, and his sales strategy ideas have impacted over half a BILLION dollars in sales. He is a proud military Dad and has been married for 26-years. Ryan loves good coffee, 80's rock music, and seeing others succeed.
CEO Story: Ryan was raised as a farm kid where he learned a good work ethic. He started in the media and marketing business. Got his entrepreneurial blood from his parents but his entrepreneurial spirit was really out of necessity. With his partner and wife behind his back, Ryan found his sweet spot and that is to help salespeople, marketers, and sales marketers. Not just to grow but as well as to retain the customers.
Business Service: Coaching. Sales and marketing advisor. Focusing on laying out of the plan, creating repeatable patterns of success, and paying attention to things.
Secret Sauce: Actively selling and running a business. Because some of the best advice comes from people who are actively selling on the streets right now.
CEO Hack: Emails without proper timing, without subject lines and structure, are going to fail. Send it at the perfect time.
CEO Nugget: Identify things that are absolutely random, and figure out whether to accentuate or eliminate them. Goals with mini-goals are just dreams.
CEO Defined: Helping your team get to places that they only dream were possible.
---
Check out one of our favorite CEO Hack's Audible. Get your free audiobook and check out more of our favorite CEO Hacks HERE