Finances
I AM CEO PODCAST
IAM1183- CEO Provides Short-term Financing to Real Estate Investors
Podcast Interview with Ruben Izgelov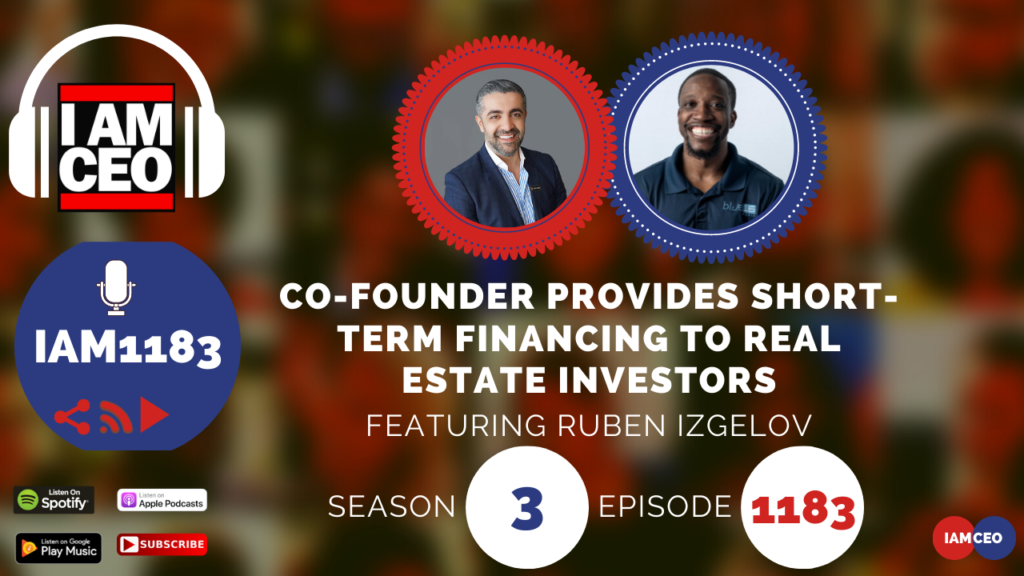 We Lend's Managing Partner, Ruben Izgelov, started his first job at the tender age of eight, distributing flyers on the streets of New York City, and to this day still takes his incredible work ethic with him everywhere he goes.
With over a decade spent in the real estate industry – acquiring, flipping, developing, and financing over $350 million worth of real estate – Ruben has quickly become a renowned real estate expert, speaker, and guide for many professionals in the industry. 🧗🏼
After financing himself, he quickly saw the innovation desperately needed in the private lending space and decided to spearhead it by co-founding We Lend.
The rest, as they say, is history.
CEO Hack: (1) Books- How to Make Friends and Influence People (ii) Scaling Up by Verne Harnish (2) Staying organized
CEO Nugget: Everything always comes back to you in one way or another
CEO Defined: Having the responsibility to many lives
Website: https://welendllc.com/
Instagram: https://www.instagram.com/welendllc/
Facebook: https://facebook.com/welendllc/
LinkedIn: https://www.linkedin.com/company/we-lend-llc
Twitter: https://twitter.com/WeLendLLC/
YouTube: https://www.youtube.com/channel/UCw9gZzKkGiRRcWSgm_DxuAg
TikTok: https://www.tiktok.com/@welendllc?lang=en
---
Check out one of our favorite CEO Hack's Audible. Get your free audiobook and check out more of our favorite CEO Hacks HERE