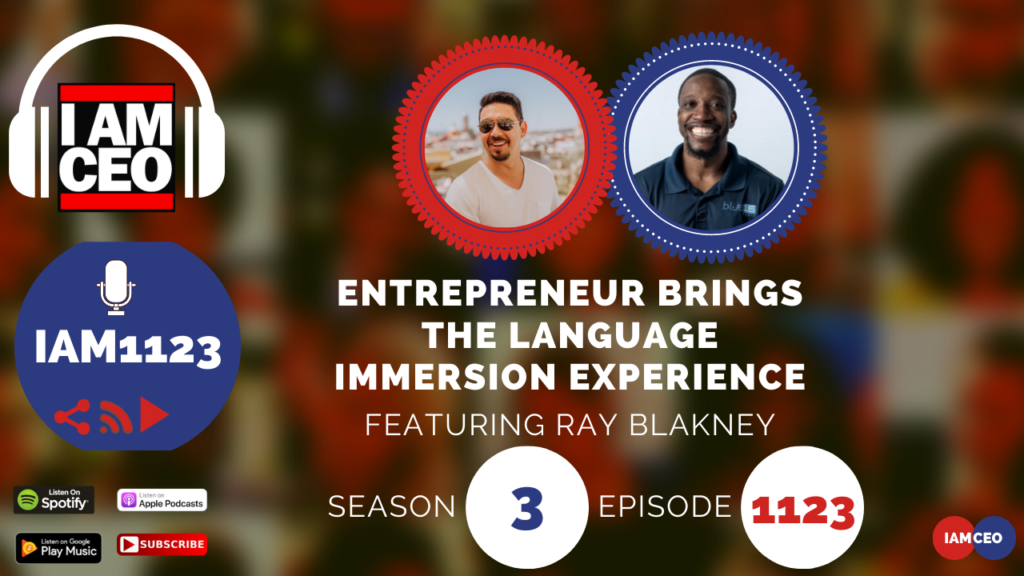 Ray Blakney is probably like every other award-winning Filipino-American entrepreneur who grew up in Turkey and lives in Mexico that you know.
He started his first business, with his wife as a business partner, in 2008.
Since then he has bootstrapped multiple 6 and 7-figure online businesses.
Most of this was done from home in his superman pajamas.
CEO Hack: Micro-soft to-do
CEO Nugget: Always take a step forward
CEO Defined: Figuring out the vision for your company and passing it on to the team
Website: https://www.livelingua.com/
Facebook: https://www.facebook.com/raymond.blakney
LinkedIn: https://www.linkedin.com/in/raymondblakney/
Twitter: https://twitter.com/rayblakney
---
Check out one of our favorite CEO Hack's Audible. Get your free audiobook and check out more of our favorite CEO Hacks HERE