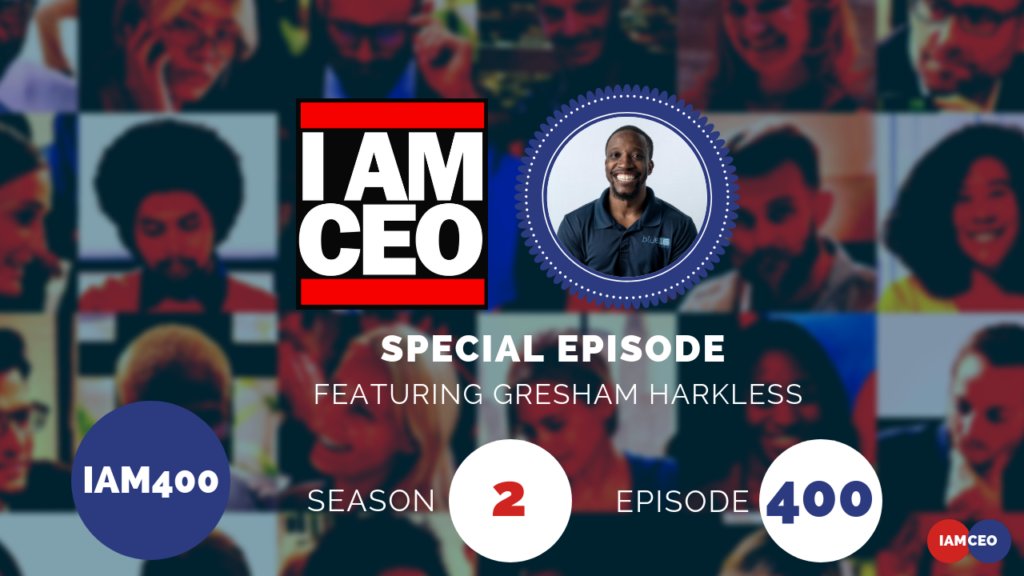 Gresham "Gresh" W. Harkless Jr. is the founder and Blogger in Chief for CEO Blog Nation (CBNation.co) and is the founder and digital marketing specialist behind Blue 16 Media. Blue 16 Media is a digital marketing company providing digital marketing services to small to medium-sized businesses and organizations. Central to his marketing philosophy is that You Are a Media Company: Developing a Marketing Strategy to Connect with Your Target and Reach Your Goals. CBNation.co is a community of niche blogs for entrepreneurs and business owners including video content and audio content (podcast). 
CEO Hack: Gym and maintaining health & strengthening my mind
CEO Nugget: Go bigger and don't quit
CEO Defined: It's a mindset. Strategic Mindset. Ownership
---
Check out one of our favorite CEO Hack's Audible. Get your free audiobook and check out more of our favorite CEO Hacks HERE.
Transcription
The full transcription is only available to CBNation Library Members. Sign up today!
INTRO 0:02
Do you want to learn effective ways to build relationships, generate sales, and grow your business from successful entrepreneurs, startups, and CEOs without listening to a long, long, long interview? If so, you've come to the right place. Gresham Harkless values your time and is ready to share with you precisely the information you're in search of. This is the I AM CEO Podcast.
Gresham Harkless 0:27
Hello, this is Gresh from the I AMCEO podcast, and this is episode number 400. It's crazy to believe that we hit 400 episodes. But with true perseverance, great things happen in 400 episodes is a great accomplishment. So I'm super excited, not just for myself, but for the entire CB Nation team, all the guests that have been on the show have bearing with me for these hyperfocus interviews, to hear from some awesome entrepreneurs and business owners on what makes them effective and efficient and things that they do. And also hear their stories and all of those things.
– End