CBNation
I AM CEO PODCAST
IAM1200 – Special Episode with Gresh – WHHHAAAATTT 1200 EPISODES!?!?!?!
Podcast Episode with Gresham W. Harkless Jr.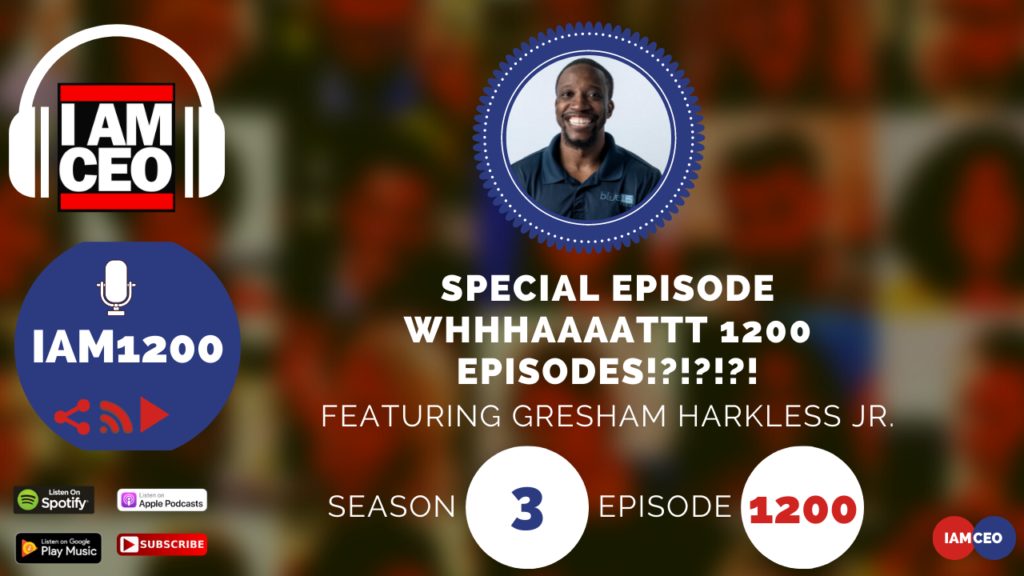 Gresham "Gresh" W. Harkless Jr. is the founder of CBNation and Blue 16 Media. CBNation is a Business to Business (B2B) Brand focused on increasing the business success rate through content including blogs, podcasts and videos. CBNation consists of blogs (CEOBlogNation.com), podcasts (CEOPodcasts.com) and videos (CBNation.tv). The brand focuses on increasing the visibility of and providing resources for CEOs, entrepreneurs and business owners. Blue 16 Media is a digital marketing agency providing digital marketing services including web design & SEO to small to medium-sized businesses and organizations. Central to his marketing philosophy is that You Are a Media Company: Developing a Marketing Strategy to Connect with Your Target and Reach Your Goals. Gresham is a proud graduate of Howard University & Georgetown University.
Check out this new site: Blue16 Marketing
CEO Hack: Rocketbook – using it for my morning routine
CEO Nugget: Get a dog (like Star) or cat, someone or something you love and spend time away from business or professional goals and aspirations because life is precious. Enjoy it.
CEO Defined: The spirit of the show to completely throw a monkey wrench into what it means
Sites –