I AM CEO PODCAST
IAM1163- Founder Powers Corporate Perks for Top Brands
Podcast Interview with Brian Roland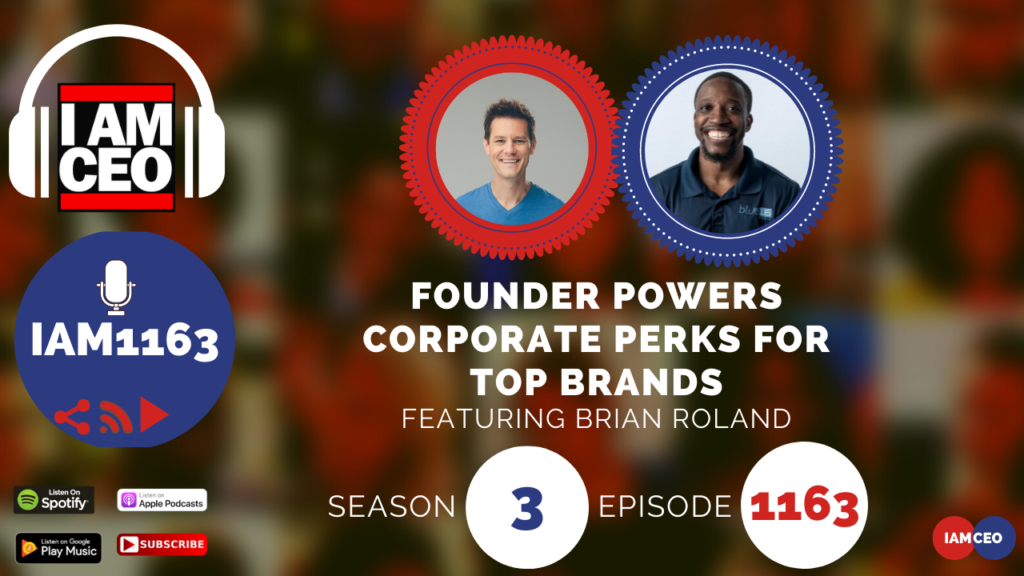 Brian Roland is a Social Entrepreneur and Founder of Abenity, the 6x Inc. 5000 Company that's powering corporate perks for top brands including U.S. Bank and Mastercard.
And while Abenity provides millions of subscribers with private discounts, the company's social mission is fighting extreme poverty with every program they deliver. The company recently exceeded a million dollars of total giving and hired a CEO to accelerate growth with their fully remote team.
Brian lives in Scottsdale with his wife and 3 daughters and is investing his time in efforts that help like-minded entrepreneurs establish a social mission of their own.
CEO Hack: My one-page impact plan
CEO Nugget: Trust your instincts, lean into the wow and think about the how
CEO Defined: Executors and creators who are chasing the vision
LinkedIn: https://www.linkedin.com/in/brianroland/
Twitter: https://twitter.com/AbenityFounder
Facebook: https://www.facebook.com/AbenityCEO
Instagram: https://www.instagram.com/brianroland
---
Check out one of our favorite CEO Hack's Audible. Get your free audiobook and check out more of our favorite CEO Hacks HERE