CBNation
I AM CEO PODCAST
IAM180- Serial Entrepreneur Helps CEOs Compete on Their Customer Experience
Podcast interview with Mike Wittenstein
Mike Wittenstein is a serial entrepreneur and CEO is the professional services space. He started his first consultancy while still in grad school, launched GALILEO, one of the world's first digital agencies in 1992, joined IBM global services in the role of eVisionary, then founded StoryMiners, one of the world's first customer experience design consultancies in 2002. He's worked with global brands, regional leaders, and start-ups as an advisor, board member, consultant, and facilitator. Mike's businesses always support his clients' desired outcomes. He believes that building in agility has helped me succeed over time.
CEO Hack: (1) Walk in the customers show to know what needs to change (2) Double down the technology and learn
CEO Nugget: (1) No matter how hard you try, your brand can't get better than your customer experience (2) Designing costs less than reacting
CEO Defined: Example to other people in whatever is of value to you
Website: https://storyminers.com/
Portfolio
www.storyminers.com
www.cxcoaches.com
www.mikewittenstein.com
Directories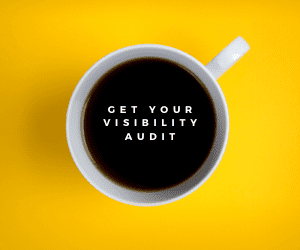 www.linkedin.com/in/mikewittenstein
www.espeakers.com/marketplace/profile/10392/simple
Videos
https://www.myasbn.com/interviews/crafting-customer-experience-around-needs-unique-customer-mike-wittenstein-storyminers/
https://www.myasbn.com/small-business/growth-strategy/boost-referrals-loyal-customer-base-mike-wittenstein-storyminers/
https://vimeo.com/26354725
https://vimeo.com/287635341
https://vimeo.com/287635352
Full Interview
---
Check out one of our favorite CEO Hack's Audible. Get your free audiobook and check out more of our favorite CEO Hacks HERE.