I AM CEO PODCAST
IAM1594 – CEO and Author Helps Transform Company Cultures Through Innovation and Investments in Workforce Growth
Podcast Interview with Steven Blue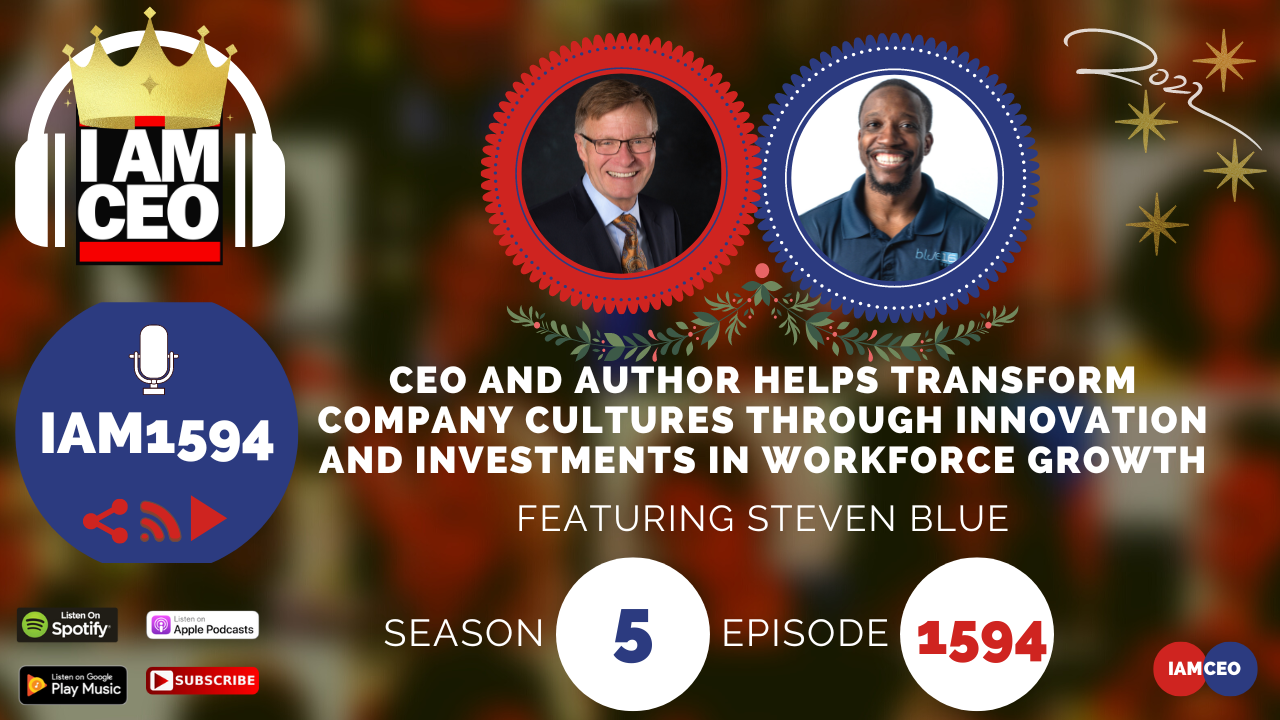 With more than 40 years of management, executive, consulting and speaking experience worldwide, Miller Ingenuity president & CEO Steven L. Blue is a leading mid-market CEO and a globally-regarded business growth authority who has transformed companies into industry giants and enthralled audiences with his dynamic keynotes. He is the author of five highly-acclaimed books, including Metamorphosis: From Rust-belt to High-tech in a 21st Century World.
CEO Story: Steve has worked his way up in industrial management. Despite being late in getting his bachelor's Degree and MBA. It did not stop him from climbing the ladder and transforming himself to become an author, writing his ideas, and then deciding to become a keynote speaker about leadership and what he's done.
Business Service: Transform company cultures. Bring awareness. Innovate.
Secret Sauce: Reaching to the tentacles of the organization to make sure it interconnects.
CEO Hack: Mention: Tony Robbins – business coach, Jay Abraham – coach and business leader. Harvey Mackay – best-selling author and professional speaker.
CEO Nugget: (1) Whatever you are doing, if doesn't scare you, it's not worth doing. (2) Just because you have one great success, don't start thinking you are that smart.
CEO Defined: You have to have a lot of courage because you have to make courageous decisions and you have to back them up.
Website: stevenlblue.com , www.stevenlblue.com/author
Facebook: StevenLBlue
LinkedIn: stevenblue
---
Check out one of our favorite CEO Hack's Audible. Get your free audiobook and check out more of our favorite CEO Hacks HERE